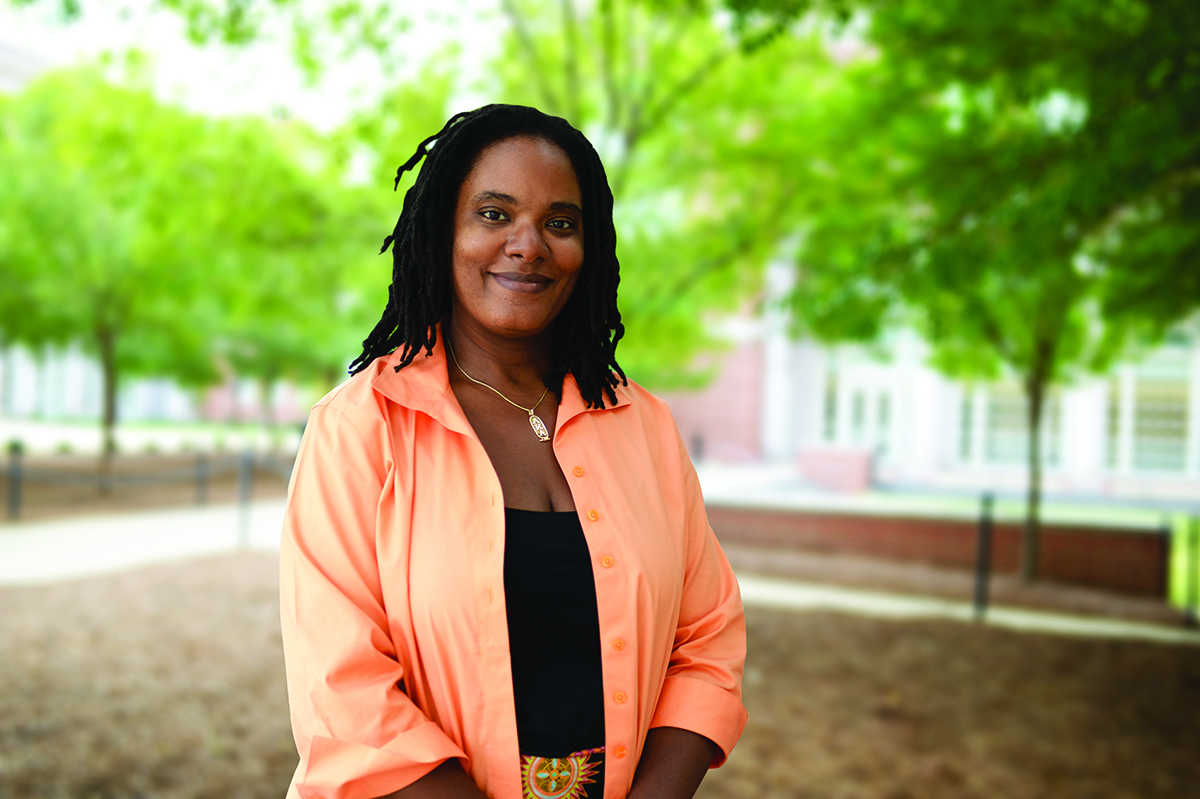 Jakita Thomas' mother, Cora Owensby, once dreamed her daughter stood before a full classroom as a college professor.
"I remember thinking how strange that sounded because I had no interest in that career path," said Thomas, the Philpott-WestPoint Stevens Distinguished Associate Professor in computer science and software engineering.
"I was set on being a pediatrician," she added.
That changed after completing her first year at Spelman College. Blood, needles and bodily fluids made her squeamish. The sound of crying children didn't help, either.
Computers, however, don't bleed or cry, and Thomas found a new passion. Not only is she a recognized researcher and endowed professor in the field, but she's a leading advocate for Black women in computing.
Turns out, Thomas' mother's dream was spot-on.
In addition to her time in the classroom, Thomas received a grant to study "Experiencing the Matrix of Power Dynamics for Undergraduate and Graduate Black Women in Computing to Understand their Intersectional Experiences," at Georgia Tech's Constellations Center for Equity in Computing.
"The academy is awash in inequities," she said. "As we engage in research, it has revealed that Black girls and women are contending with this matrix in many different types of contexts beginning with their first experiences with computing in classrooms across the country. This must be transformed if we expect computing to be truly equal."