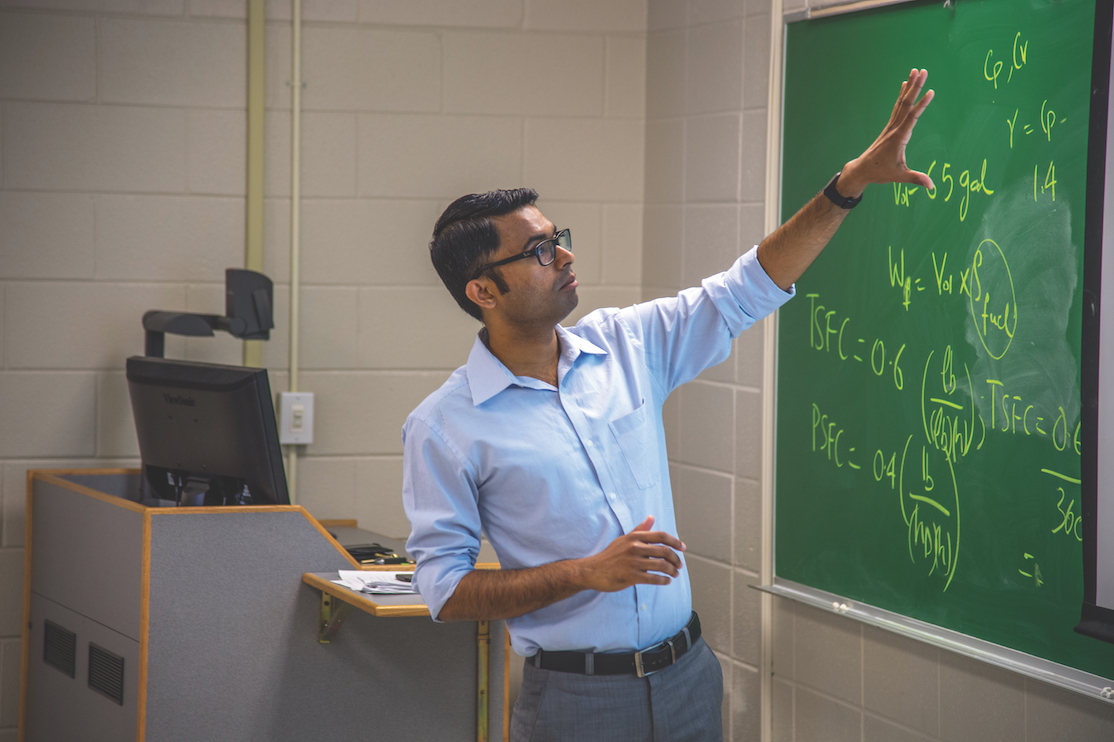 I believe in the human touch, which cultivates sympathy with my fellow men and mutual helpfulness and brings happiness for all.
The CAREER Award is the NSF's most prestigious award in support of junior faculty who exemplify the role of teacher-scholars through outstanding research, excellent education, and the integration of education and research within the context of the mission of their organizations. Vrishank Raghav, assistant professor, is the first Department of Aerospace Engineering faculty member to receive the award while at Auburn.
"I am pleasantly surprised and humbled," said Raghav. "This award would not have been possible without the support system provided by the department, college and university."
Raghav's CAREER Award will provide support for his integrated research and educational activities on "Fluid-Structure Interactions in Pulsatile Flow." Raghav will learn how pulsating blood flow impacts heart valve leaflets, and ultimately demonstrate how this accelerates wear and tear on the replacement devices.
"Our hope is to enable the design of robust leaflets that won't flutter and reduce the chance of failure in the long-term," Raghav said. "At the end of the day, this is about saving and improving the quality of lives."
For Raghav, research and education work symbiotically to not only develop new technologies to improve lives and medical practice, but also educate students and train future researchers to expand on these ideas.
"All faculty are engaged in research to help society in some way," Raghav said. "When we educate and train students, we want them to be next-generation problem solvers who will continue addressing such societal challenges by applying their critical thinking skills."