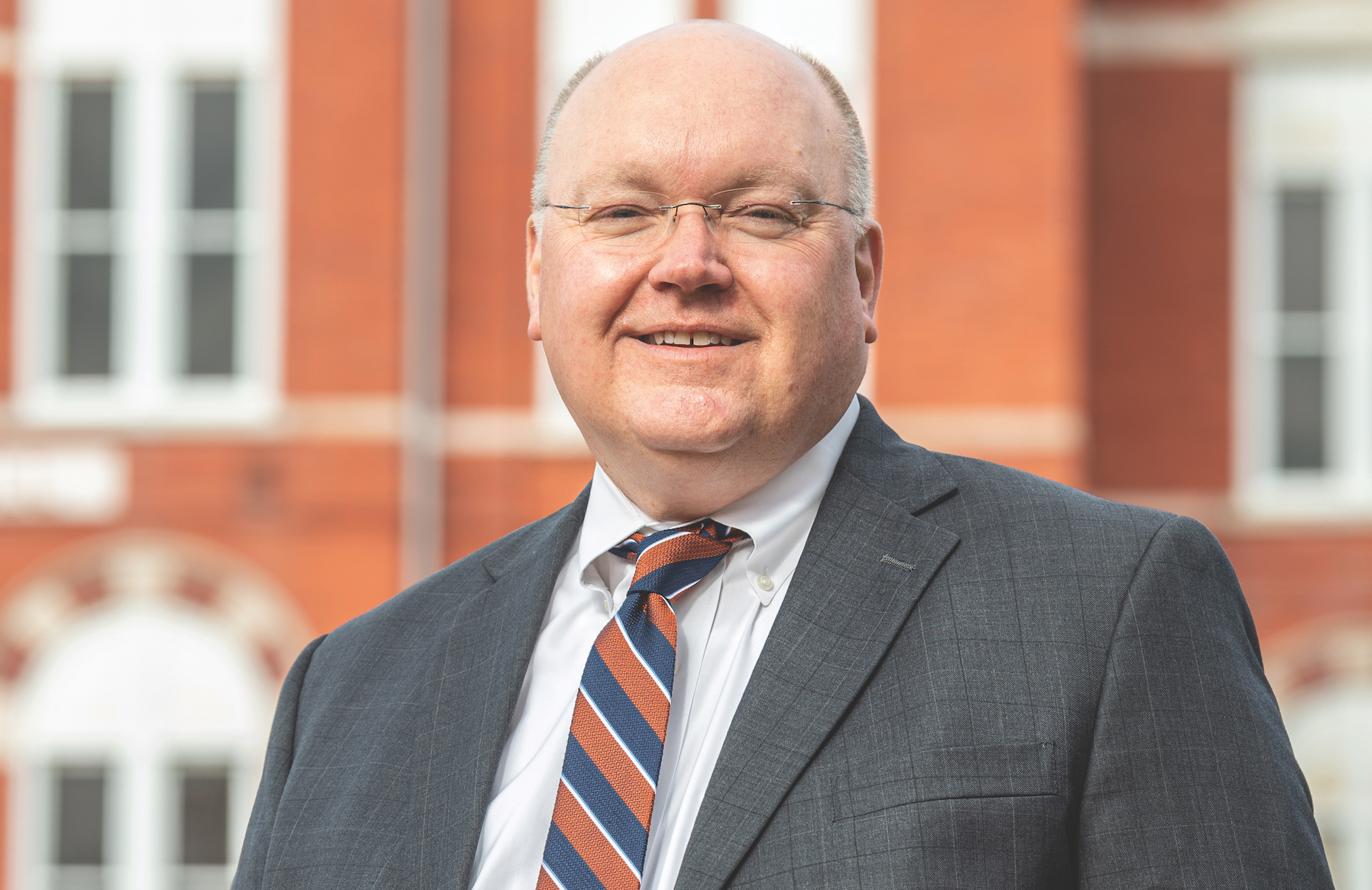 Ten years. It's been 10 years since I assumed the role of dean of the Samuel Ginn College of Engineering and what a decade of growth, of accomplishments, of a renewed commitment to being the best student-centered engineering experience in America. In this issue — my last as dean — I am excited to share with you the accomplishments of not only the past year, but also to reflect on how far we've come in the past decade, together.
First, I want to take this opportunity to inform you that Steve Taylor, the college's associate dean for research, has been named as the college's interim dean as I move on to become Auburn's 21st president in mid-May. Dr. Taylor assumed his new role in April.
Having known Dr. Taylor for my entire career at Auburn, while also working shoulder-to-shoulder with him during these past few years, I am confident that the college will continue on its amazing upward trajectory that he helped propel. He is one of the greatest minds and most effective leaders I've ever worked with, and I want to thank him for stepping up and volunteering to take on this vital role. The college is in great hands with Dr. Taylor at the helm.
I would also like to thank Dr. Jeff Fergus, Dr. Maria Auad, Dr. Mario Eden and the search committee for their work during this transition period. My colleagues are truly professionals who have Auburn Engineering's best interest at heart.
On a personal note, I would like to thank all faculty and staff members for your tireless work to make this college one of the premier engineering institutions in the country. During the past few months, I've been a part of many media interviews and I am often asked what I am most proud of during my time as dean. My answer is simple: I am most proud of what WE ALL accomplished. Together, WE increased our student enrollment and caliber of students; WE brought in more research awards and grants to conduct cutting-edge research that will drive our economy; WE connected with our alumni and built relationships that foster support for all our programs; WE built on our world-class facilities as we strive to stay on the leading edge of technology; and WE emboldened our students through the best-student engineering experience in America and challenged them to go out and change the world for the better.
While I am humbled, excited and eager — all at the same time — for this next chapter, I can rest easy knowing that the college I love is in the great hands of administrators, faculty and staff who believe in Auburn, and love it.
Thank you and War Eagle!
Christopher B. Roberts