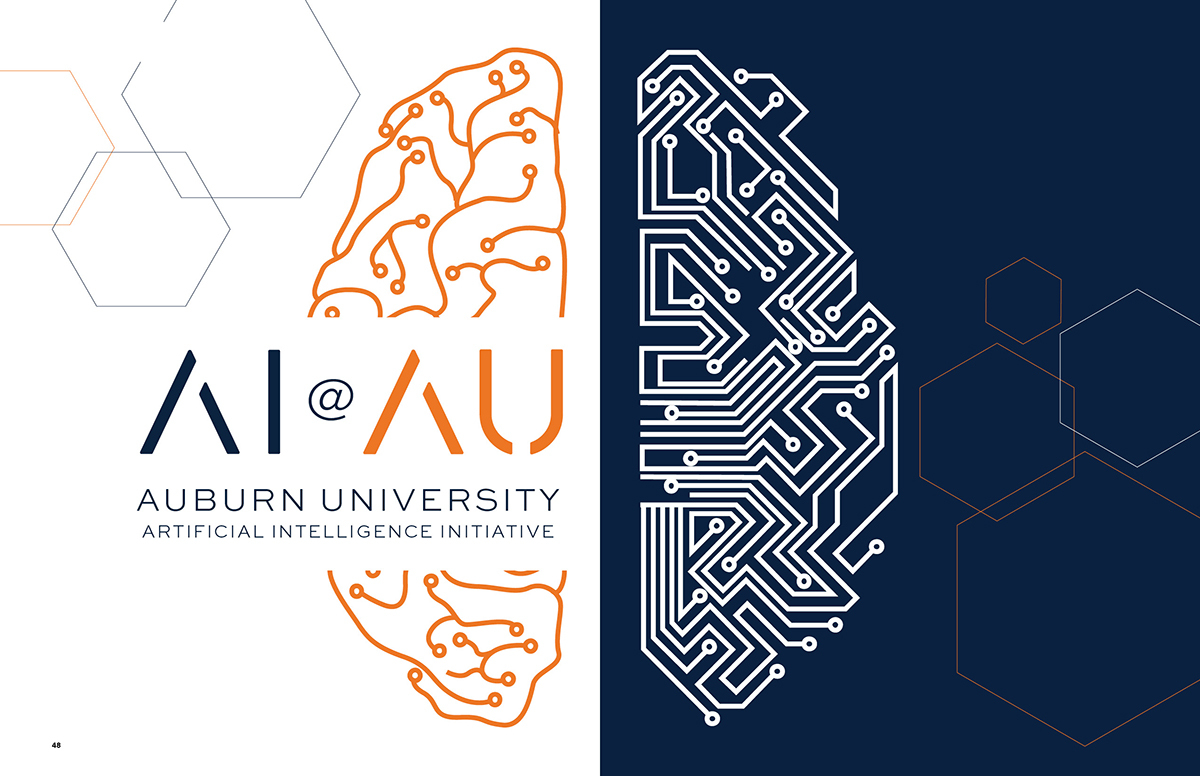 Artificial intelligence (AI) is already impacting our lives in significant ways. You have a cell phone, right? Data received by all those crazy apps on your home screen provide information that otherwise couldn't be tracked at once.
When we walk, our steps are magically recorded. It's a good thing, because counting 10,000 steps by memory each day wouldn't be fun.
When we listen to music, our app of choice keeps track of our favorite tunes — and those we dislike — to create an evolving rotation most pleasing to our ears.
Overnight, AI-powered apps track our sleep habits. Artificially powered applications even provide soothing sounds and the dreaded alarm at 6 a.m. AI has become a key player in chatbots, self-driving cars, cybersecurity and facial recognition. Just look at your cell phone and it unlocks.
When we shop, either online or in the store, AI tracks our spending habits via our credit/debit cards with product bar codes. Why else would we mysteriously receive pop-up advertisements for those Vlasic pickles we just bought or coupons in the mail from Kroger for Totino's pepperoni pizza rolls? Just listen to the beeping noises at the grocery checkout aisle. There's more going on than accumulating purchases.
"The world of AI keeps expanding," said Gerry Dozier, the Charles D. McCrary Eminent Chair Professor in computer science and software engineering. "AI is making life easier for us all. Think about it… we're all sheer data, just in human form. We generate data by the buttons we press, the cards we swipe and the websites we visit, what we write or say or how we write and say it. As long as there is a sensor, or program created, to capture that data, then this can be used to better understand our tendencies or preferences.
"But… some people are beginning to take the power of AI for granted. How so? As we generate tons of sophisticated solutions, or applications, these great advances aren't new anymore. They've become a part of us," he said.
AI is obviously improving our lives. But can we improve AI, harness the information it delivers and take it even further?
Auburn University believes so.
As the state leader in AI innovation, research and education, Auburn University bolstered this position through an investment of $2 million by the Office of the Provost with support from the Samuel Ginn College of Engineering to create AI@AU, the Auburn University Artificial Intelligence Initiative.
The project was created to: assemble a university-wide multi-disciplinary faculty team to expand AI research and education; build a computational infrastructure for AI research and education at Auburn University; develop Auburn's faculty infrastructure for AI research and education; explore university-wide educational innovations in AI; and become the university's focal point for participation in statewide, regional and national initiatives such as the SEC AI Consortium.
"This initiative puts Auburn in a leadership position in the field of artificial intelligence, and that leadership can benefit the university and the state in multiple ways," said Hari Narayanan, Department of Computer Science and Software Engineering chair and AI@AU administrative lead. "It positions Auburn to compete successfully for all sorts of research opportunities, funding and collaborations with industry. This will also allow us to hire more faculty with experience and expertise in AI."
Some of the initiative's objectives include:
• A university-wide faculty group for coordinating and supporting AI-related educational and research activities.
• The installation of an AI computational resource to support AI-related education and research.
• The creation of a university-wide distinguished lecture series, featuring prominent researchers in AI, those who investigate the ethics of AI and its societal impacts, and those who apply AI to disciplines including the arts, agriculture, architecture, humanities and engineering.
• The creation of certificate programs on AI in the disciplines for Auburn students — preparing them for the workplace.
• The creation of a faculty-led AI think tank that eventually becomes a focal point for connecting with external opportunities and generating extramural funding for research and education.
"The idea is to use all of this as a springboard to establish a strong footprint in AI-related research and education across all fields of academic disciplines at the university," Narayanan said. "We want to convey that AI is a top priority at Auburn University."
Within four months of the initiative's creation, more than 115 professors from a variety of academic disciplines across campus, including engineering, business, agriculture, and sciences and mathematics have teamed to create perhaps the state's largest AI think tank.

"AI is moving so quickly and you're seeing a ton of changes," said Dozier, the initiative's technical lead. "We needed to find a way to bring campus researchers and faculty together, where we can collaborate and collectively get ahead of the curve on what's going on in artificial intelligence. This gives us an excellent opportunity to work together to create even better solutions. A lot of the things we're doing at Auburn are cutting-edge."
For instance, Anh Nguyen, assistant professor in computer science and software engineering, is using AI technology to transform facial recognition toward improving healthcare, correctly identifying criminals, and even into improving transportation services.
Yin Sun, assistant professor in electrical and computer engineering, is using AI and machine learning techniques to help food pantries across the state of Alabama improve inventory planning to better meet the needs of the hungry.
ShubhraKanti "Santu" Karmaker, assistant professor in computer science and software engineering, is taking a deep dive into the intersection of natural language processing and information retrieval.
His long-term research goal is to answer the question: How can we leverage computers to help humans in assimilating and digesting vast amounts of unstructured information at scale and speed, and accordingly, build better decision support systems through effective human-AI collaboration?
Dozier said the future of AI research is based on the imagination.
"Really, it's anytime a researcher can say, 'I want to make something better,'" he said. "Where people have a need, or there's a problem, this is where artificial intelligence research can be used. We humans are good at some things, and AI is good at some other things. The question is… how can we get that human-AI collaboration together? I'm confident that our researchers at Auburn University will figure this out."
AI surrounds us, thus the demand for an educated workforce continues to develop within Alabama and nationally.
"In terms of AI education and training programs, it is extremely important that individuals know and understand the opportunities afforded by AI, its limitations and how they can collaborate with and use AI systems to become more productive," Dozier added. "It is also extremely important to be aware of the ethical issues related to AI and how AI can and will impact our society at present and in the future."
The initiative will set Auburn University apart as a center of artificial intelligence research, education and innovation in the state, Narayanan said.
"No university in Alabama has an initiative like this," Narayanan said. "By strengthening AI education across the university, it will attract industries that desire a workforce built on a solid AI education to move to Alabama. Why? Because they can depend upon a university like Auburn to produce graduates who are well-prepared.
"To sum it up, Auburn University aspires to become and remain the leader for artificial intelligence expertise in the state for years to come," he added.