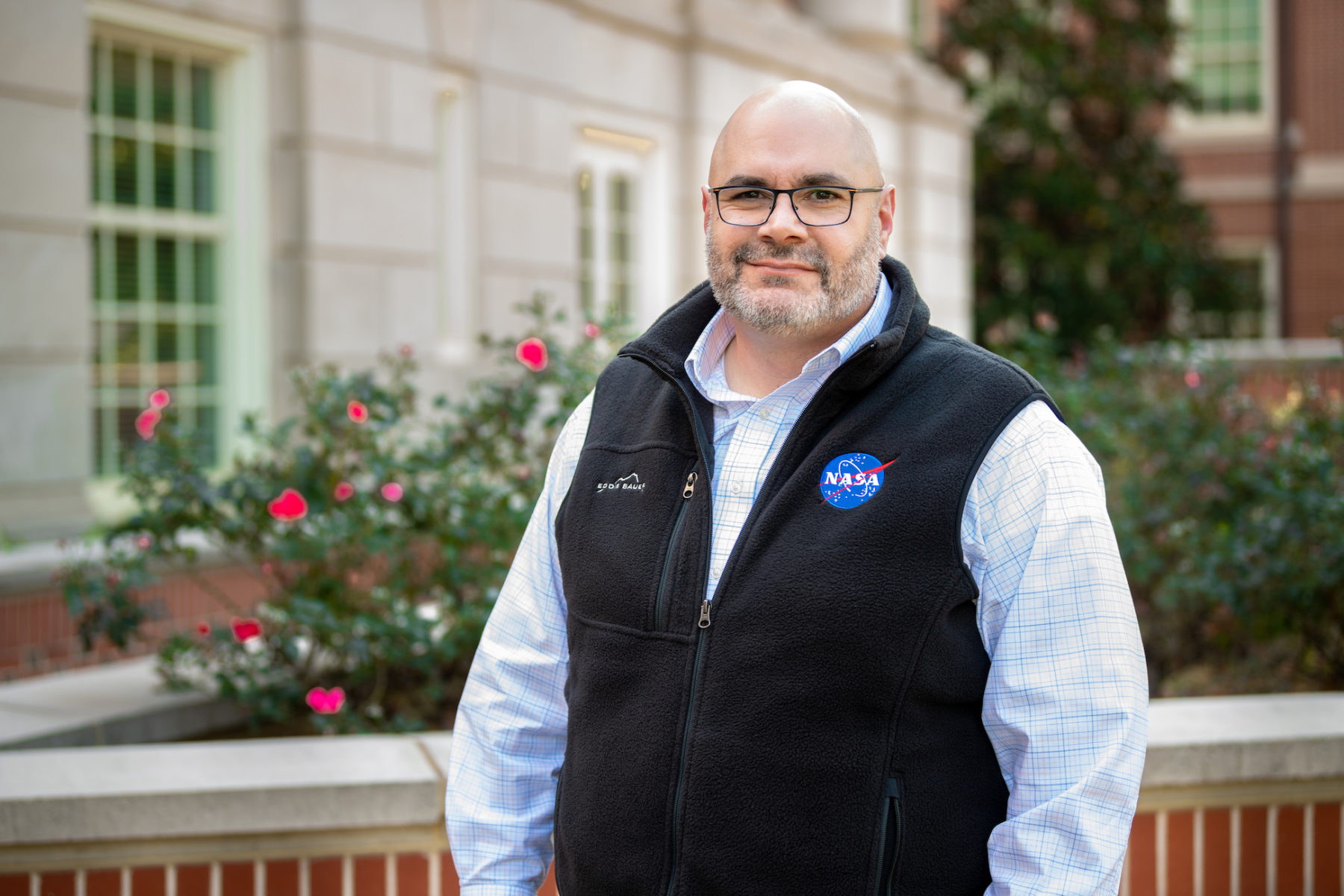 JOSEPH PELFREY '00
Aerospace Engineering
Deputy Director, NASA Marshall Space Flight Center
Explain your responsibilities as Marshall Space Flight Center's deputy director.
My priority role is to assist our center director, Jody Singer, in the day-to-day leadership of all center activities. This includes ensuring we are delivering on our mission assignments, managing the budget, risk and schedule for successful programmatic execution. I also join in leading our strategic planning activities, engaging with internal and external stakeholders to ensure advocacy for future opportunities. Marshall has approximately 7,000 civil servant and contractor employees and I take pride in joining with our senior leaders to ensure we provide a workplace environment that is safe, mission focused and inclusive of every individual on our team.
What attracted to you a career in the development of spacecraft-related engineering?
From an early age, I was drawn to anything related to flying or space travel. I would record every space shuttle launch to study all the phases of the mission. When we experienced the Challenger disaster, I became motivated to join NASA so I could help ensure we didn't repeat that terrible day. I had hoped to become a fighter pilot, but my eyesight wasn't strong enough to fulfill that goal, so I pursued the engineering path. Auburn's aerospace engineering program prepared me well for my career at NASA. I can say that I did not imagine how my path would lead me to the opportunity I have now, to serve as the deputy director of one of NASA's largest field centers. I've had great mentors and many folks in the Auburn Family who have contributed to my growth and I'm excited to see what the future holds for our nation in space exploration.
What's the most satisfying aspect of your job?
I get the opportunity to work with awesome teams on amazing missions that can benefit all humanity. I am most satisfied when I get to see our teams experience the results of their contributions through mission success. One of the most important things I can do in my job is to ensure our teams have the tools and resources they need to achieve that success. From my new role, I get to see all the mission activities we are performing for the agency and it's exciting to see how we are enabling space exploration for the future.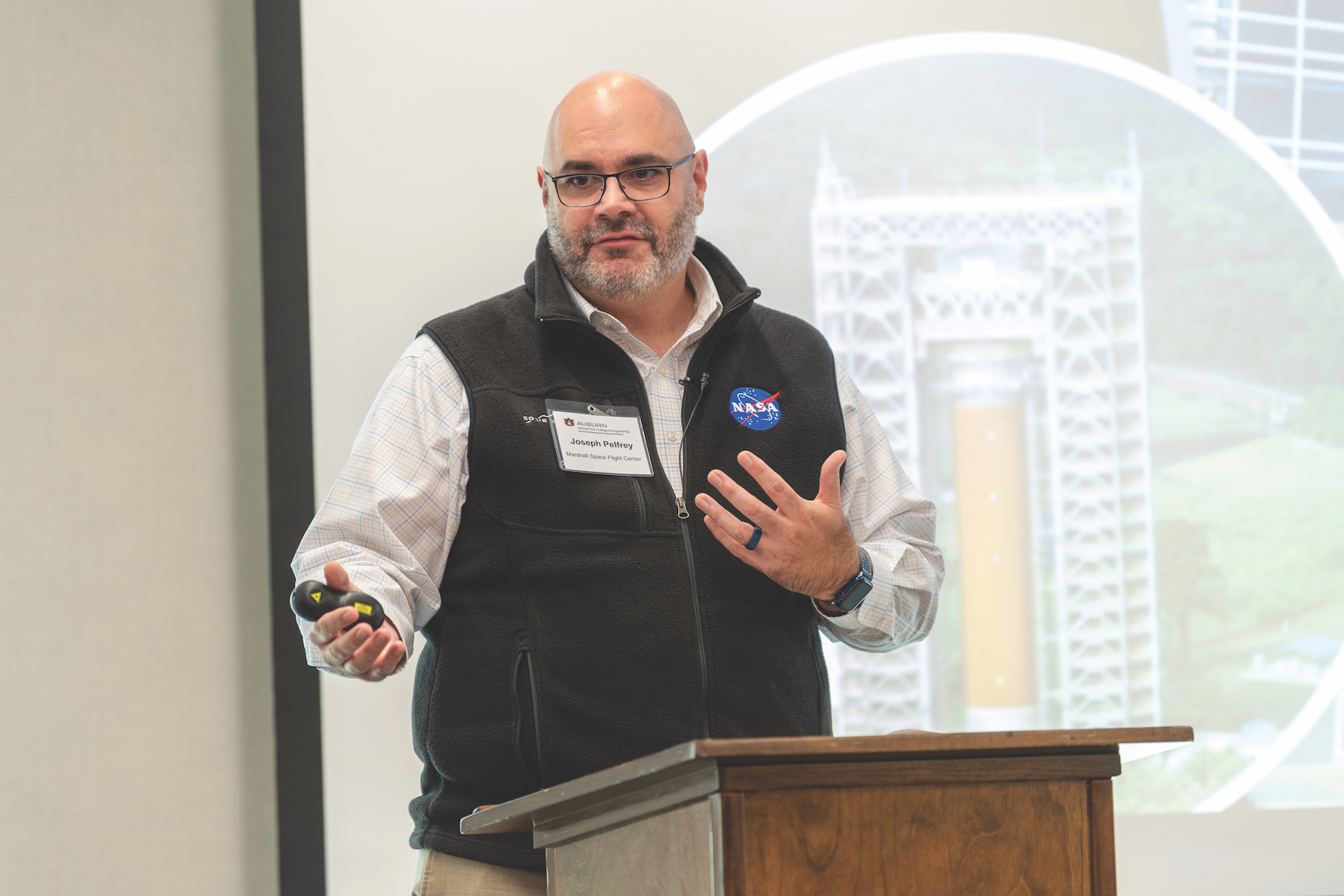 What's the most challenging aspect of your job?
The nation's space enterprise is rapidly changing, and we are seeing truly exciting advances in both government and industry. NASA's role is also changing as we shift our mission focus to deep-space exploration while transitioning more of our low-earth activities to industry services. Marshall has a history of deep technical expertise in complex space system design, development, test and operations and we are adapting to apply those capabilities to support not only NASA missions but also industry endeavors. Our challenge rests in expanding our operating models to reflect these changes, accelerating to the pace of industry as opposed to the traditional government pace.
What is the Marshall Space Flight Center's primary role in the Artemis mission?
Marshall Space Flight Center serves as one of the primary NASA centers leading in human spaceflight. Our expertise is being applied in many ways to support the Artemis campaign. The Space Launch System program, led by Marshall, will serve as our deep space, heavy lift launch capability. Marshall teams are also leading the development of the next human lunar lander with the Human Landing System program. Our teams are also working to develop the early designs and technologies needed for habitation systems to allow long-term presence on the lunar surface or for transit to Mars.
These elements all contribute to the goal of exploration and discovery and our science teams are defining the objectives that will allow us to expand our knowledge of our universe. Each of these initiatives include extensive industry partnerships and collaboration, and Marshall will continue to be a leader in our exploration and science goals of the future.
What's the most valuable lesson you learned at Auburn?
I learned the value of teamwork at Auburn. That is so important when taking on comprehensive projects of this nature. I remember our senior project — testing propellant tank designs on NASA's KC 135 zero-gravity aircraft. Our team worked together and participated in the process for safety and design reviews, which is very similar to the process we evaluate space craft flight readiness today. Industry experts came in and evaluated our experiment to ensure we were not doing anything unsafe. I believe I've repeated that process more than 50 times since then.
How do Auburn engineers stand out?
You notice them by the way they communicate. They're deep, technically, and they understand the big picture, too. When you think about a large rocket, the Space Launch System, for example, it's actually a system of systems within itself. Auburn engineers can lift their heads out of their technical area and recognize how some parts of a system will interact with other parts of a system. That's critically important when developing complex space missions. Auburn engineers contributed in many ways to get us ready to launch the Artemis I mission.