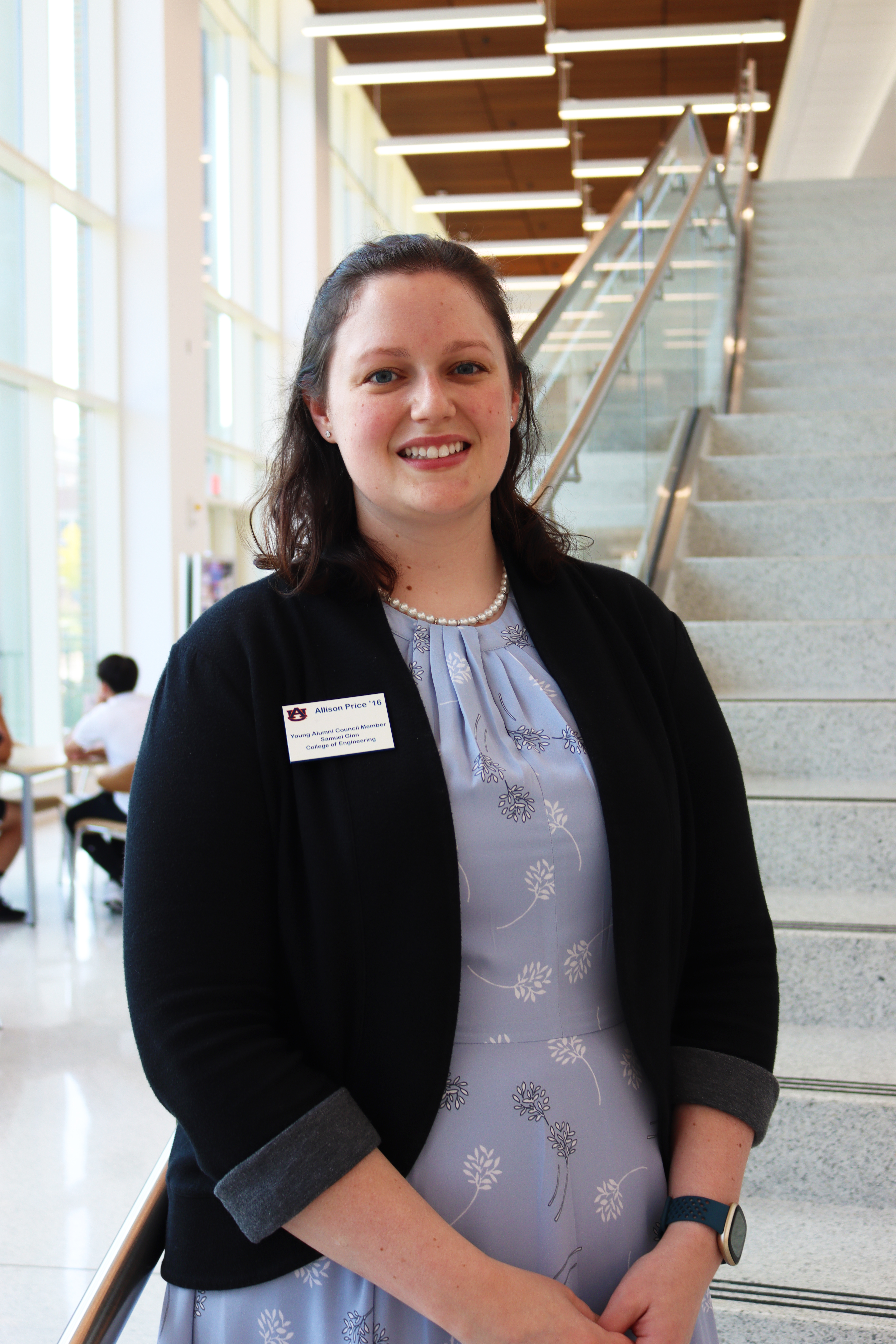 What brought you to Auburn and to your major?
When I visited Auburn University, I loved the atmosphere of campus. Like many students, I did not start out in Software Engineering. I transferred to the Samuel Ginn College of Engineering the second semester of my freshman year. While I had experience programming in my primary education days, I was really drawn to software engineering because of the multitude of career paths. There's graphics, web design, forensics, cybersecurity, artificial intelligence, machine learning, robotics, etc. The Computer Science and Software Engineering department offers a variety of elective courses and research opportunities.
Tell me your story about your path since graduation regarding your career?
Since graduating from Auburn University, I have been working as a civilian for the Naval Sea Systems Command (NAVSEA). I work in a department that focuses on research and development, so we design solutions for problems, prototype the solutions, test the prototypes, and pass of the designs to other engineers to continue the implementation for fleet use. I focus on autonomy for unmanned vehicles.
How did your Auburn engineering education prepare you for what you are doing now?

I graduated being prepared to look at problems through several different lenses.I was not certain what I wanted my career in software to focus on when I was a student, so I took a variety of elective courses. With the breadth of knowledge from all those topics, I utilize those skills in all my projects. For instance, with autonomy software, I approach the problem thinking of the basic development, the human-computer interactions, and data security.
What advice would you give students at Auburn?
Your education has only just begun. With the nature of working in CSSE, there will always be new ways of programming, new programming languages, and new challenges facing you in your career. Auburn does a great job of teaching students how to learn quickly and apply knowledge from previous experiences to new challenges.
What is your favorite Auburn memory or War Eagle moment?
Tailgating for home games was always a blast! I can't wait to take my daughter to her first Auburn game.