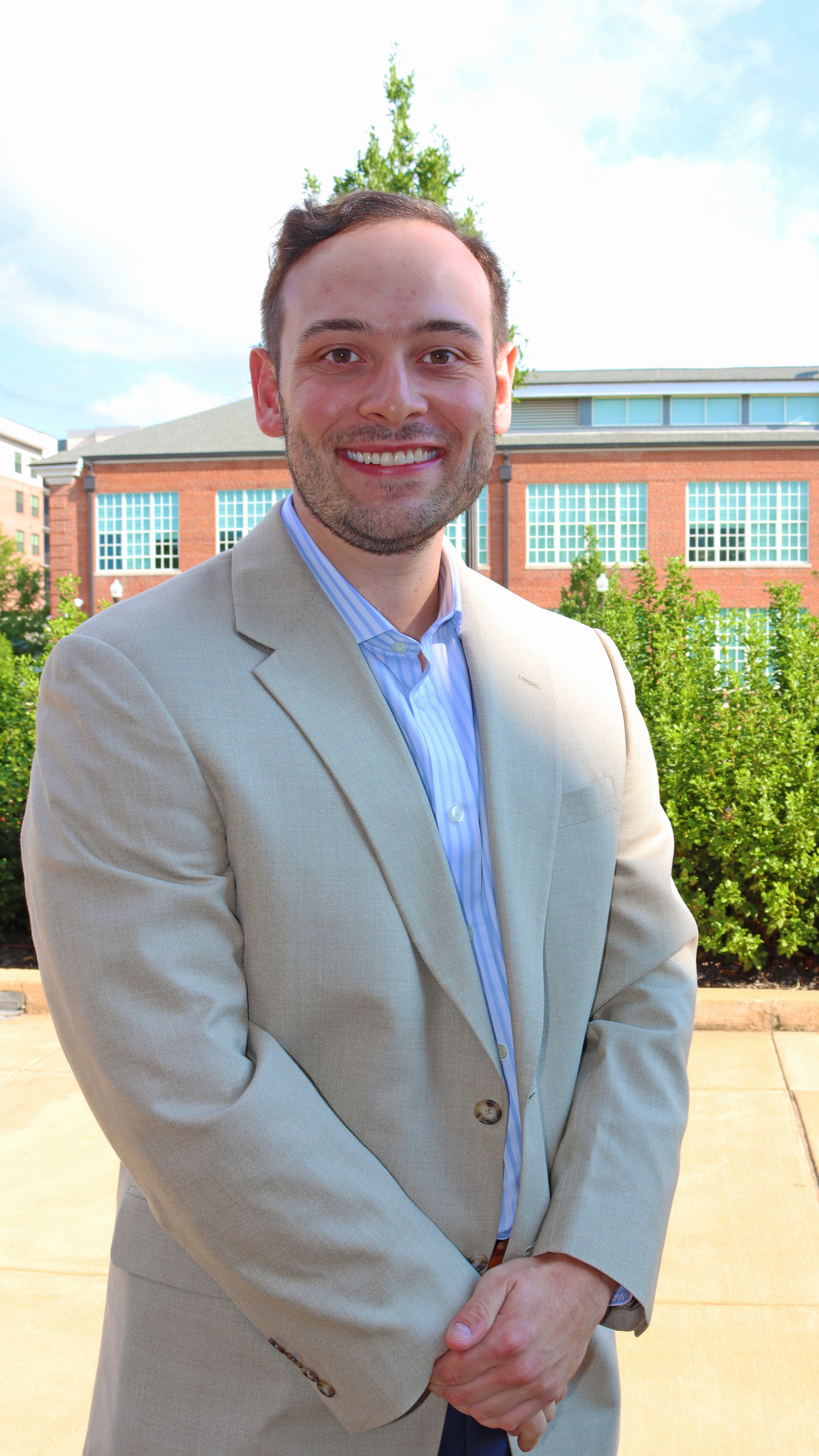 What brought you to Auburn and to your major? I've always been all Auburn. My parents went to Auburn and I grew up going to the campus and football games. I majored in electrical engineering because I always loved math, being challenged, and have always been intrigued by new/emerging technologies. I thought EE was the perfect fit.
Tell me your story about your path since graduation regarding your career? Since graduating, I accepted a full-time position at Southern Company specifically in their protection & control design department. During my time in the design group, I was in charge of producing protection schemes for new & existing substations all over the state of Alabama. After spending a couple of years in the group, I transitioned to my current role as project support engineer. Our group scopes new projects and also upgrades to existing substations on the Southern Company system. Once we do our scoping, we then estimate the cost of the project and hand our findings off to project management to begin the project.
How did your Auburn engineering education prepare you for what you are doing now? My Auburn engineering education prepared me in so many areas of my life, not just my work. I learned how to overcome challenges, think critically, and work cohesively as a team. Having a solid study group throughout my engineering classes was such a blessing looking back at it now. In most professions, you're going to be apart of a team at work and have to coincide with different personalities and people. If you learn how to effectively communicate now, it will pay dividends moving forward in your career.
What advice would you give students at Auburn? Stick with it! It's going to be hard at times and you'll have thoughts of switching to another major. I had those thoughts too. I'm so glad I stuck with it though. You can use your engineering degree in so many different disciplines you're not even thinking of today. It gives you so much flexibility going forward in your life and career. You'll be glad you stuck with it 😊
What is your favorite Auburn memory or War Eagle moment? Storming the field for the Kick Six, hands down. I'll remember that for the rest of my life!