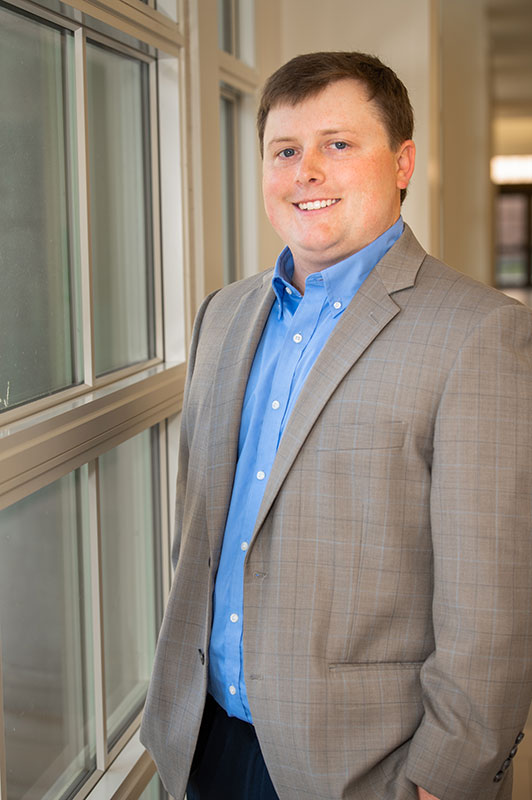 What brought you to Auburn and to your major?
Auburn and engineering runs in my family. My grandfather was the first person to graduate from Auburn in my family and he instilled a love for Auburn at an early age for me. Some of my earliest memories are from tailgating and going to Auburn football games with him and my family. Also, I'm one of five people in my family to graduate from Auburn with all but one of them being an engineer of some kind. I chose mechanical engineering because of the wide range of fields that you can work in with a degree in mechanical engineering.
Tell me your story about your path since graduation regarding your career?
After I graduated from Auburn in 2013, I have worked at Alabama Power. Currently, I am working as a Maintenance Team Leader at Plant E. C. Gaston. Prior this position, I worked as a Co-op Student and Project Engineer focusing predominately on major environmental projects and environmental systems. I have also worked as a Fuels Team Leader.
How did your Auburn engineering education prepare you for what you are doing now?
Auburn taught the necessary problem solving skills for me to be successful in all of the different positions that I've held and laid a foundation for me to make good decisions based on the engineering curriculum that I learned while I was there.
What advice would you give students at Auburn?
Auburn offers a lot of opportunities to be involved in something other than just the classroom and finding whatever that is for you is really important to balance the workload that is expected of students. I wish that I had been involved in more outside of the classroom while I was a student so I'm always encouraging current students to find their fit while they can.
What is your favorite Auburn memory or War Eagle moment?
It's hard to boil it down to just one but one of my favorites has to be attending the National Championship game In Arizona. Being able to be there with my family and see Auburn win for the first time since 1957 is something that will stay in my memory for a long time.