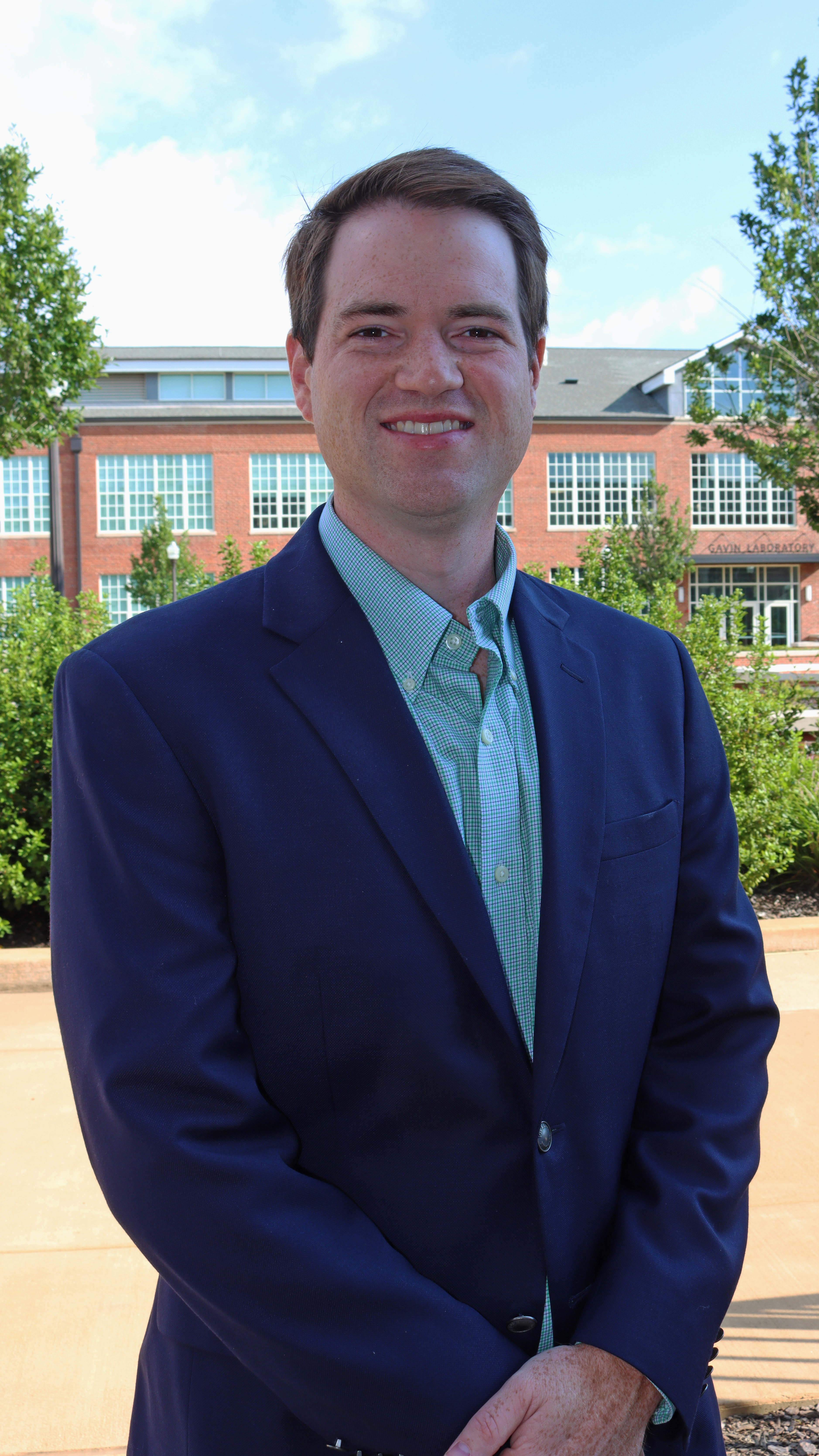 What brought you to Auburn and to your major?
Construction, transportation, and structural design are things that have always fascinated me. As a kid, I would stop to look at as many construction sites and roadwork projects as I could. My grandfather is an Auburn engineer, and he was always a source of encouragement to become the same. After participating in multiple campus tours, E-Day events, and meeting with several administrators, I knew that Auburn was the place for me. The Auburn Family turned out to be the exact thing that it so clearly advertises to be, and I am so grateful I had the opportunity to join the family. I quickly realized that choosing to major in civil engineering at Auburn was one of the best decisions I have ever made.
Tell me your story about your path since graduation regarding your career?
As a student, I had multiple internships with Brasfield & Gorrie in Birmingham. Through these internships, I knew that construction was the industry that I wanted to be in. I began with Brasfield & Gorrie full-time in 2015 after graduating from Auburn. I worked in operations/project management for the first 3 years, then shifted roles in 2018 to the preconstruction side of the business. In my current role as a Senior Preconstruction Manager, I organize cost and scheduling estimates for projects in multiple market sectors. Utilizing a unique approach to construction through target value design and value management, we are able to quickly and accurately budget, plan, and integrate workable solutions for our operations teams to execute in the field.
How did your Auburn engineering education prepare you for what you are doing now?
I am extremely grateful for the engineering education that I received at Auburn. From hands on lab activities, to open door policies with professors, to engaging with students, faculty, and alumni who share the commonality of the Auburn spirit, I feel that I am in a position for success simply based on the sole factor that Auburn engineering is the greatest student centered engineering experience in the world. Under the leadership of Dean Roberts, Auburn engineering has evolved into more than an education. It is an experience like none other that prepares students to face the challenges of life, triumphs and tragedies, and be on a level far above their peers at other institutions.
What advice would you give students at Auburn?
My advice to civil engineering students at Auburn would be to use your resources. Though I could give several pieces of advice on technical or constructive thoughts directly related to a civil engineering degree, for me it is important not to overlook the incredible resources that Auburn has in place to help you succeed. Taking advantage of tutoring services, classmates' perspectives on learning, faculty office hours, student led competition teams, and professional societies will not only make you a well-rounded person, but will make you a better learner. These resources will help when the rigor of the curriculum seems overwhelming. Auburn engineering has been unique designed for you as a student, so use these things to your benefit.
What is your favorite Auburn memory or War Eagle moment?Without question, my favorite Auburn memory is the "Kick 6". Being a student during the 2013 football season was incredible. Fresh off "A Miracle in Jordan Hare," Auburn was about ready to erupt with excitement if anything that rivaled it happened again. Two weeks later, we experienced the greatest game and greatest ending in college football history. The feeling of rushing the field after winning a game on a returned missed field goal can't be described or understood by anyone other than the 87,451 people who lived it.